A photo of my boys, on a vacation at Eilat, almost 3 years ago. They were sitting by the pool, resting a little.
I used the sketch from Design Dollies, but I flipped it and changed it a little: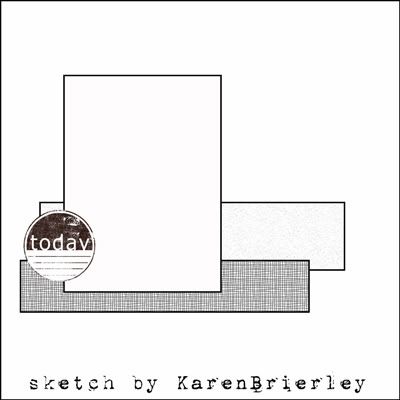 The dotted/striped bluish dp is Eco Park; the red and white dp are from 'Summer Seeds' kit by Tsruya Illan. Stamps - American Crafts; Autumn Leaves. Border - Bazzill. misc: brads - from my stash. White gel pen - Signo.
The challenges:
red, white and any shade of blue - otwc
red, white and blue (and stamping) - stamp something (swirls stamp on the strip dp and the journal block)
Thank you for taking the time and visiting my blog!
דף שהכנתי עם תמונה של הבנים שלי, בחופשה באילת לפני כמעט 3 שנים.
הדף האדום והדף הלבן עם כיתוב בכתב יד הם של צרויה אילן, מהקיט הנפלא 'זרעי קיץ'. הדף המנוקד הוא של Eco Park, והבורדר המסולסל הוא של Bazzill. האותיות הן 'תוצרת הארץ'. כל אלה ממסטיקים.
הוספתי תיפורים בעט אדום והחתמות על הדף עם הפסים ועל קובית הכיתוב. בפינות הוספתי סיכות מתפצלות אדומות.